HIGH LIGHTS
IMEM LIFT SYSTEMS - A PERFECT FIT FOR LIFT PROFESSIONALS Our ample hands-on experience of lift design, manufacture, installation and maintenance means that we well understand the practical needs of lift professionals. Easy installation. Our lift systems are specifically designed to make the installation process as straightforward and trouble-free as possible. We know how important it is to keep installation costs down and so have minimised the labour-time required as much as practicable. We have reduced the weight of components without affecting their durability, so as to make them easier to transport and to handle during installation. We also offer assembly tools specifically for use with our products (check availability). Top quality products. Our lift systems have a well-deserved reputation for their reliability and durability, the result of a carefully supervised production process oriented towards creating lifts which are built to last. Simplification. All electrical components are tested and their connectors pre-assembled before leaving the plant, which saves our customers' time, eliminates faults and simplifies installation. Proven results. An IMEM lift is guaranteed reliable and long-lasting. Thousands of IMEM systems are still in perfect operation after more than 25 years in service. Spare parts available & rapidly delivered. When a customer needs any of our spare parts, we respond fast and efficiently. Quality beyond the lift system. The top quality of our lift systems extends to all the material and services provided. We supply highly-detailed technical drawings, documentation and manuals in English, carefully designed to make our clients' work more straightforward. Comprehensive technical support. Always think of the customer - that's our philosophy. Our advice and support is available to our clients well before any sale, should they so require. Our technical support is comprehensive: both electrical and mechanical. Our engineers are at our customers' disposal to guide them through the installation and maintenance procedures, from start to finish.
---
HEAVY DUTY LIFTS. We master the production of heavy duty lifts in a great variety of sizes and speeds. The lift range we offer is suitable for industrial sites dedicated to manufacturing and/or assembly or whatever other facilities involving the transport of freight. Our large capacity lifts are much in demand, and are designed for the transportation of heavy goods up to several tons in weight, with or without accompanying personnel and are very robust and hard-wearing. These lifts are highly adaptable to specific environments and functions, and can be supplied corrosion resistant, specially reinforced and so on, as required. We offer: Electric or hydraulic lifts, with or without machine room. A notably wide range of rated load capacities and lift sizes. Robust and resistant lift cars for heavy goods handling. An ample choice of optional equipment to further improve lift' strength and durability: shock-resistant perimeter protection, rubber or chequered-plate flooring… Sturdy and hardwearing manual concertina shutters & picket gates. And much more... For more information of heavy duty lifts, please simply get in touch with us. We are always delighted to help.
---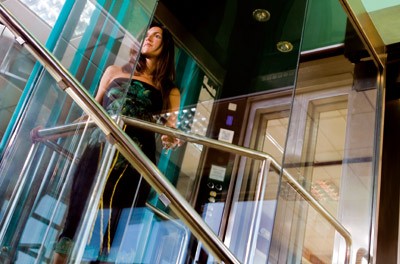 Every one of our panoramic lift cars is designed to enhance the style and beauty of the building it serves. With their clean and graceful beauty, achieved with materials of the highest quality, our panoramic cars are strikingly impressive, a well- executed combination of elegance and precision engineering. We manufacture every single panoramic car to order, and tailor it carefully to the tastes and preferences of each customer and the particular project in hand. · We build panoramic cars for both indoor and outdoor use. · Available in all imaginable formats: rectangular, polygonal, semicircular, circular or specially designed to suit the style and needs of each particular project. · The cars can be completely glazed in Stadip 6+6 safety glass or selectively glazed with the glass framed in stainless steel. · Limitless design possibilities: there is a wide range of materials available - stainless steel in different colours and textured finishes to match the glazing. · The car flooring can be in marble, granite or in any other material the customer chooses. · The cars can be fitted with domes in stainless steel and a range of different textures and formats as required to best suit the project. · There is a wide choice of different designs for car and landing operating panels, push-buttons, displays and direction of travel arrows. · Options to personalise the lift cars with a wide range of optional extras. · Glazed self-supporting structures are available for both indoor and outdoor use.
---
Case Studies
One of IMEM Lift's most recent and exciting challenges is the design of a series of highly specialised lifts which we will be manufacturing and installing in the latest avant-garde project by the internationally-renowned architect Renzo Piano: the arts centre commissioned by the Marcelino Botín Foundation in the city of Santander, in northern Spain.
---
After carrying out a highly detailed study of the technical specifications of the project and the various design solutions available, IMEM Lifts finally proposed the manufacture of a lift system which includes a machine room and uses a drum drive unit, where the car hoist rope is led around the drive sheave, removing the need for a counterweight inside the shaft and thereby increasing the space available for the lift car, supported on a centred sling.
---
IMEM Lifts designed and produced a bespoke car lift solution for installation in Glasgow, Scotland. In close collaboration with the customer, IMEM Lifts designed a fully bespoke vehicle lift
---